Road or Gravel? ENVE has you covered!
ENVE Melee (Road)
The ENVE Melee fits nicely in our lineup as a semi-custom road bike with a standout production frameset that includes a full ENVE carbon cockpit (bar, stem, seatpost and fork), yet still allows for a unique custom build with components, wheels, tires, pedals and saddle selection. A super light frameset at only 850 grams (size 56 cm), and with ample tire clearance up to 35 mm,  the ENVE Melee is a modern day road bike dream!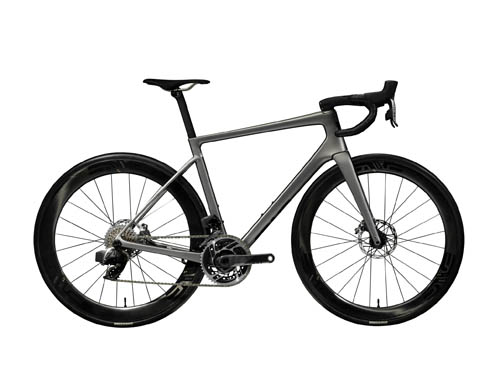 ENVE MOG (Gravel)
The ENVE MOG is designed and engineered to meet the high performance, and versatility demands of today's gravel riders and racers. MOG features include 700c specific geometry, tire clearance for up to 50 mm tires, and the ENVE Cargo Bay which provides in-frame downtube storage. The MOG's versatility allows an expansive range of tire size from 35 mm up to 50 mm and delivers the high level of responsive, confidence-inspiring handling you would expect from ENVE.
"Ordered a custom gravel bike through Dario. It was worth the wait! My new bike performs incredibly and has opened up entirely new trails and experiences for me. I'm having a total blast on it! The ongoing support, advice and service from Dario and John has been top notch….thanks!" — Kevin H.