Titanium, Carbon or Steel, the Perfect Bike Begins with the Perfect Fit
At Whole Athlete, world-class bike fitting means you not only get the perfect fit, but expert guidance in new bike selection as well. If a custom bike is your next ride, we can guide you through the process from start to finish, creating a bike uniquely designed for your ideal position and desired ride characteristics.
Whether you purchase a bike from us or elsewhere, we provide fully fit-driven BikeCAD design services for the bike of your choice, ready to build.
We are very pleased to offer five custom bike options at the Whole Athlete Performance Center: Eriksen Cycles, Firefly Bicycles, Seven Cycles, Land Shark Bicycles, and Falconer Cycles. Frame material options include full titanium, full carbon, ti-carbon mix, and steel.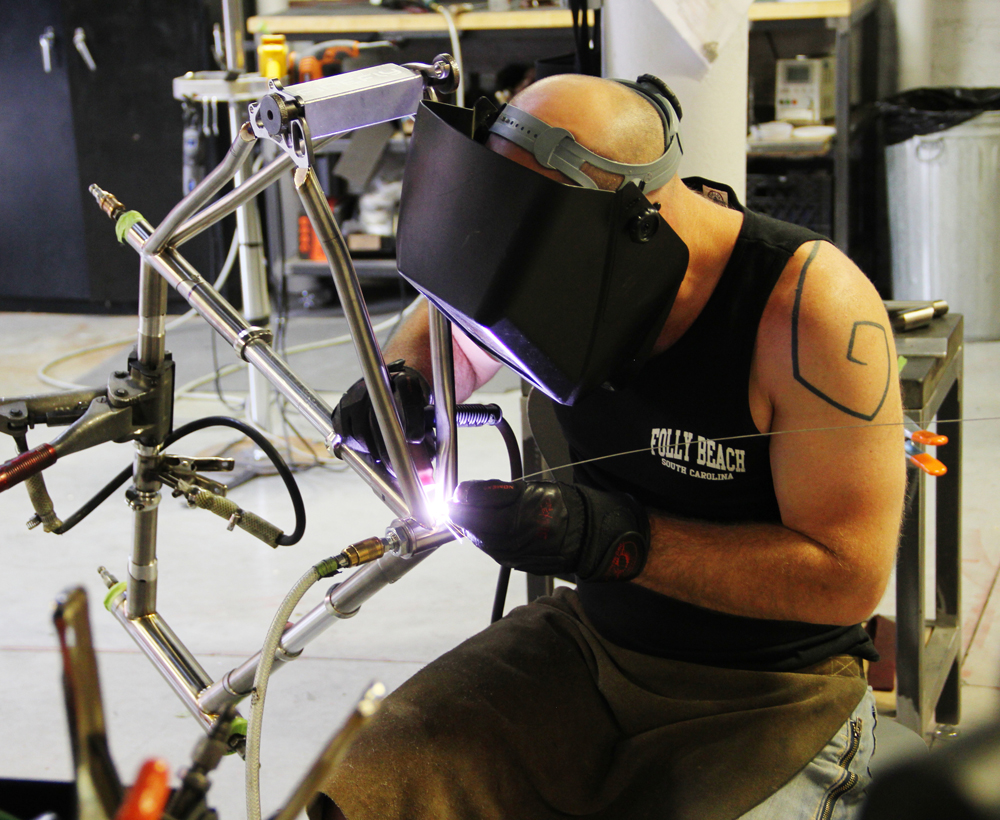 "Dario was very thorough in getting my road bike configured properly. I needed adjustments to saddle height, set back, cleat, pedal washers on one side, and handlebar angle adjustment. The price is very reasonable considering the duration (2.5 hrs). Dario is professional, kind, and extremely knowledgeable. Even as a non-racer, the fitting was very valuable and I am thankful to have had such an experienced mind and set of eyes to help adjust my bike. I look forward to the custom designed frame!"
–Luke P.