Liz coaches all types of runners, from competitive cross country runners and marathoners to first time athletes. Liz holds a MS in Kinesiology from Cal Poly San Luis Obispo, which influences her coaching and training approach by providing her with a foundation in exercise physiology and sports nutrition combined with a theoretical basis in behavior change and sports psychology. Her coaching philosophy is based on one of individualization to athlete goals and encouraging positive progression. In addition to training programs, Liz is able to assist with all aspects of running including form analysis and strength training for endurance athletes. As someone that grew up running the trails of Mt. Tam and the surrounding Bay Area, Liz can also provide local athletes with awesome trail suggestions!
Her athletic background includes competing as an NCAA Division 1 cross country and track and field athlete for four years at Columbia University and a year at University of Southern California. Liz was recently inducted into the Columbia University Athletics Hall of Fame as part of the first women's team to be inducted in school history. She currently competes for the women's Impala Racing Team in San Francisco. Liz has worked as a cross country and track coach, backpacking guide in Central America, adapted paddling program manager, group leader for high altitude training and service learning trips for runners in Kenya and Peru, and has been directing the Ran Marin Summer Training Program since founding the program in 2012. You can also find her teaching strength training classes for runners around the Bay Area with Move With and as an ambassador for Sisu Girls.
You can contact Liz at elizabeth.c.gill@gmail.com.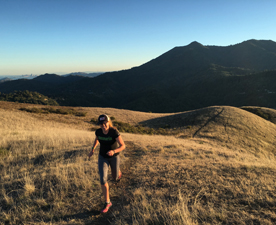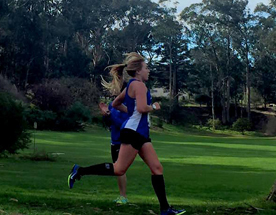 Disciplines
Program Options