Whole Athlete Cycling Trips & Camps
Travel Done Right!
Bend Gravel Extravaganza – June 26-30, 2019
< SOLD OUT FOR 2019, SIGN UP NOW FOR 2020! >
Spend four days and nights in beautiful Bend, riding some of the best gravel routes Central Oregon has to offer. Stay in deluxe accommodations, enjoy catered gourmet meals, and experience fully guided and supported epic gravel riding. Let our professional mechanic care for your bike at the end of the day while you enjoy a gastronomic feast, relax, and partake in the legendary microbrews of Bend.
Total Spots Available: Nine
Pricing: $1899 per person (single occupancy room – five available) or $2499 for two people (double occupancy room – two available).
How to Reserve your Spot: A $500 deposit is required to secure your place, but space is limited to nine guests so sign up now! Remainder is due by May 20th. Please contact office@wholeathlete.com with any questions or for more information.
Not Included: Travel to/from Bend, travel insurance (recommended), equipment, alcohol, gratuity.
Cancellation Policy: $200 fee with refund until April 30th, no refunds thereafter. We highly recommend purchasing trip insurance.
Airports: The Bend/ Redmond airport is most convenient and we will provide airport shuttle to and from the guest house (located in Bend near Farewell Park). Second option would be to fly into Portland and rent a car.
Bike Recommendations: We recommend a gravel/ CX bike with high volume off road tires (35 mm or larger) or lightweight XC mountain bike with fast rolling tires. Low gearing (e.g. 34 x 36 or lower) is always helpful for the various climbing, much of which will be at >5000 ft. elevation.
Bike Transport: If you prefer to avoid traveling with a bike, you can drop off or ship your bike to the Whole Athlete Performance Center by June 15th and we'll transport it to Bend for you at an additional cost. We can also help arrange shipping the bike back to you at the end of the trip.
About Your Trip Hosts: John Hunt has been coming to Bend as a bike racer in the Cascade classic since 1995. In his early years of racing the road, he was always drawn to ride the off-road trails and roads of Central Oregon. In 2010 he finally traveled to Bend with a mountain bike, and after that he was hooked. John has been exploring the myriad dirt roads and trails by gravel bike and mountain bike every year since. Dario Fredrick first visited Bend in 1999 with his mountain bike and has become a regular since. After discovering more of the incredible trail networks participating in two editions of MTB Marathon Nationals, soon after he was introduced to the vast expanse of dirt and gravel roads on a cross/ gravel bike. His exploration of the off-road riding in Central Oregon and immersion into the welcoming, bike-friendly atmosphere of Bend have inspired him to share his experiences with others seeking like-minded adventures. They both share a love of the town, the mountains, and most of all the gravel riding.
Itinerary (subject to change):
Day 1 (June 26) – Arrive in Bend midday and transfer to the guest house where lunch awaits. Prep bikes for an afternoon ride and enjoy a mellow 30 mile gravel jaunt to whet your ride appetite for the coming days. Enjoy gourmet dinner and an outing to the Recharge Recovery Lounge for some proactive recovery time with Normatec massage boots, hot and cold tubs and much more…
Day 2 (June 27) – Enjoy a big breakfast then a big ride day to the north, taking in some of the lower slopes of the Cascades, on mostly all gravel roads up to the town of Sisters where the sag vehicle and mid-ride lunch will be waiting. Finish the ride back at the Bend guest house and relax while your bike is cleaned and dinner is served. Evening outings to Recharge and local microbreweries available.
Day 3 (June 28) – Fuel up with breakfast then shuttle up to the town of Sisters where a beautiful northwest loop along the Metolius River awaits. Mid-ride lunch will be provided, then a post-ride visit for some local Sisters coffee or microbrew prior to shuttling back to the Bend guest house. Relax and enjoy a well-earned gourmet dinner, then optional outings to Recharge and local microbreweries.
Day 4 (June 29) – Enjoy breakfast then our last big ride day where we'll head to the southeast from Bend this time, taking in some of the stunning buttes with amazing views of the Cascades. Lunch awaits at the midpoint of the ride, then back to the Bend guest house for more relaxation and gourmet dining pleasure. Evening outings to Recharge and local microbreweries available.
Day 5 (June 30) – Final gourmet breakfast then transfer to Bend airport/ departure day.
Route Plans: There will be two ride options on each of the three full ride days, ranging from 50-90 miles and always with the option to hop in the sag van at any of the support stops. We are currently finalizing the exact GPS routes, but below are the three areas we will explore with approximate distance and elevation profile.
Day 1: 30 miles, 1500 ft
Day 2: 60 or 85 miles, 3500 or 4800 ft
Day 3: 62 or 80 miles, 3000-4000 ft
Day 4: 50 or 80 miles, 2500-4000 ft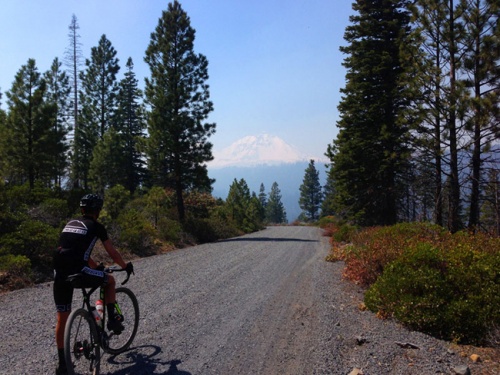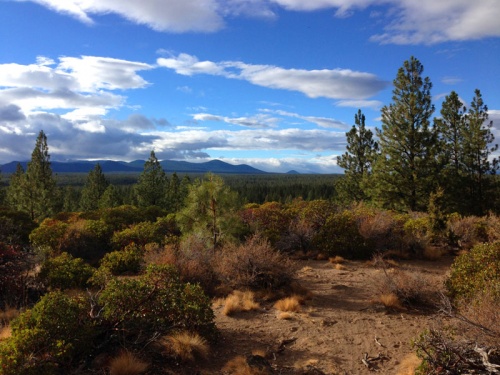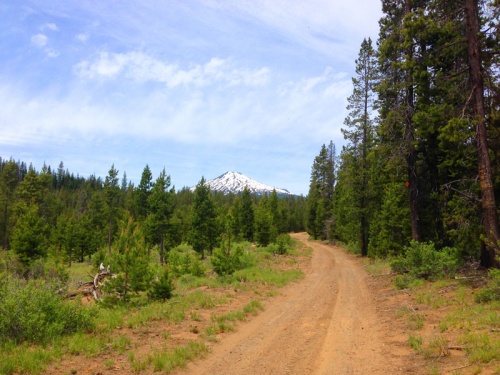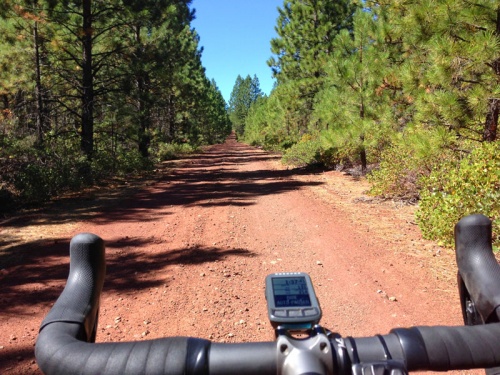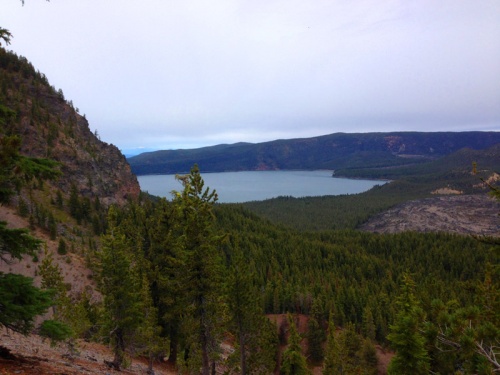 "Experience warrior kindness, get bike and training dialed in, find gear and recommendation to improve. You are the center of attention and should benefit with your output. Be more confident and lower stress. "
–J.N.